Chippy's Collection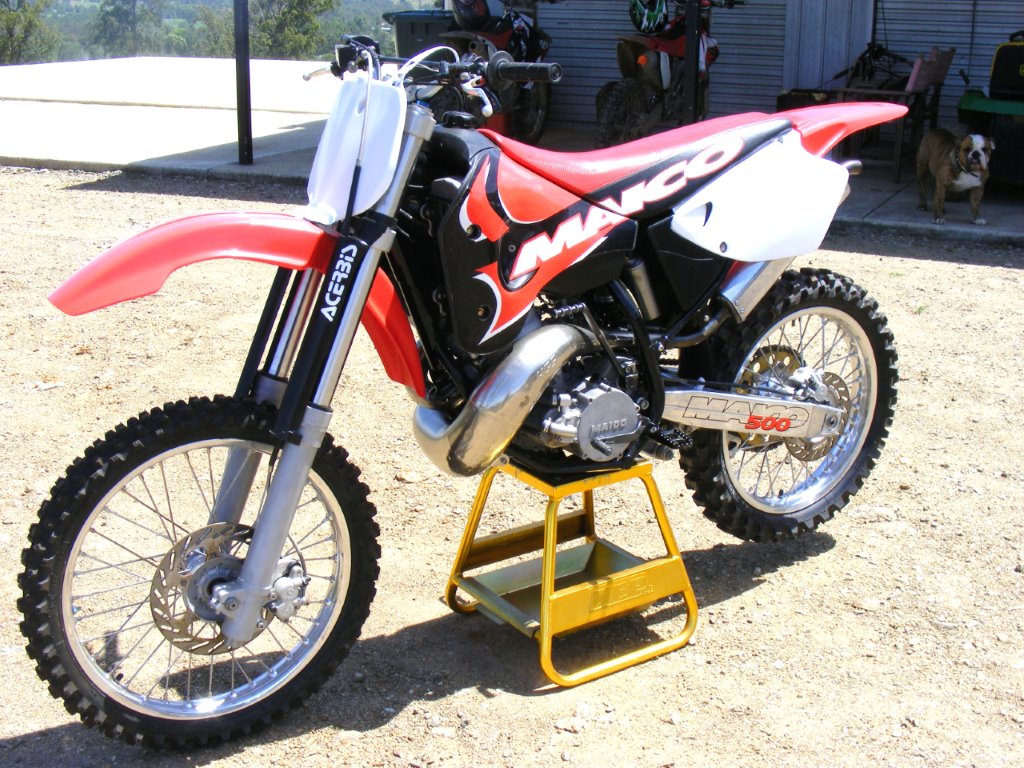 Our 1999 Maico 500, the only remaining one of the original two that came to Australia from the Netherlands Factory in 1999
1983 Maico Sandspider 490cc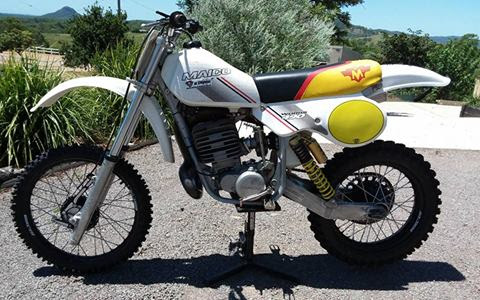 Maico '83 490 "S1" Originally Built by Maico Only UK, '83 Frame made as a Twin shock
1973 German Moto-X Championship winning bike, "Kramer 400" Built by Fritz Kramer Ridden by Herbert Schmidt, Engine Number FKHS006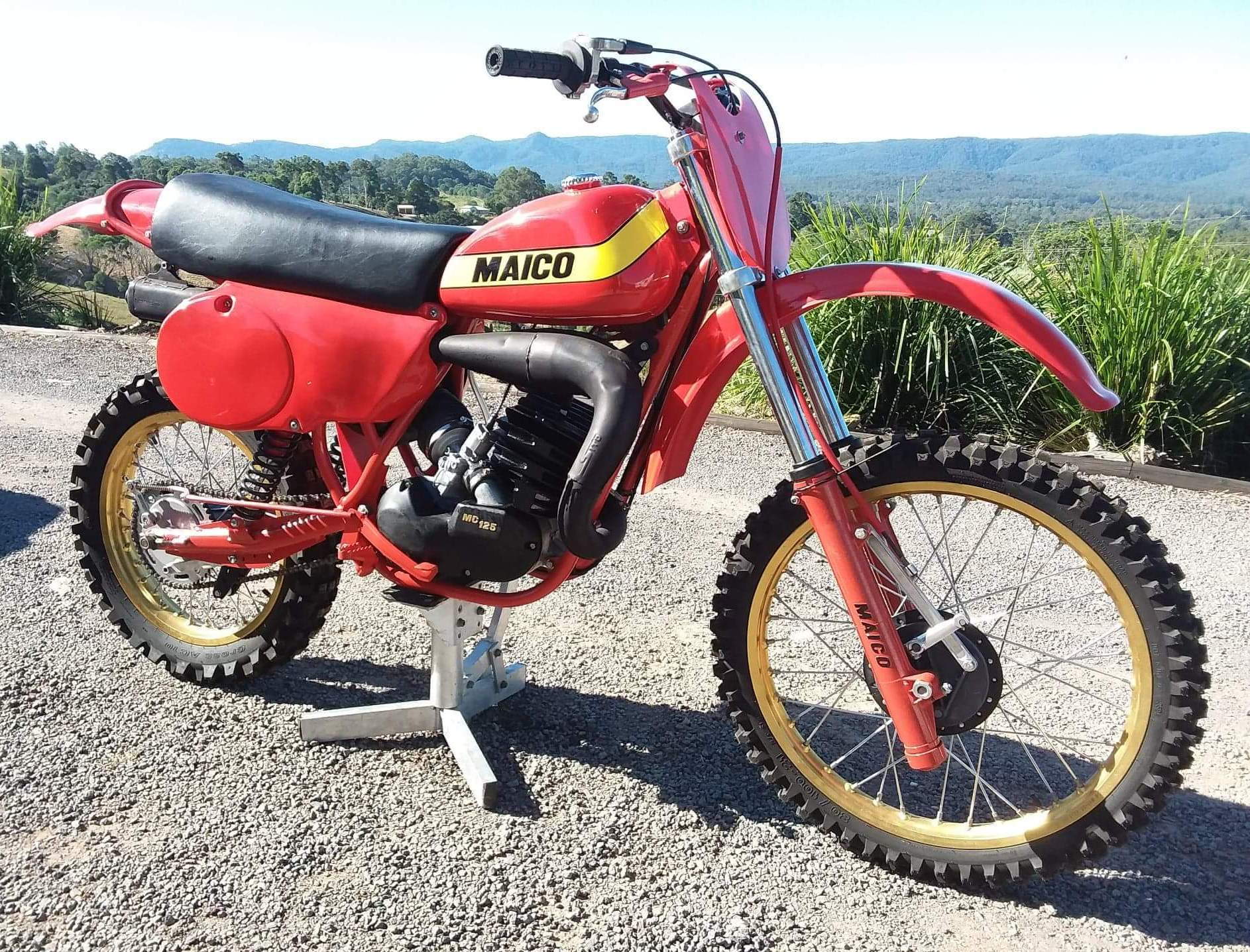 '79 Maico 125cc Rotary Disc Valve. This bike was imported in '79 by Phil Phew Moto and raced about three times by Noel Harker before Phil sold it.
This AW was originally one of Phil Thew Moto's Team bikes raced by Noel Harker. Noel later purchased it and restored it, after having survived the heady days of MX with Noel piloting (those who know him will understand) It now rests easy among Chippy's collection
C&J Buell Blast Flattracker, P&M wheels, Penske rear shock 515cc Barrel, Sportster twin plug head, mapping ignition. Believed only 17 produced, 2 of those are currently in Japan as road bikes
C&J Harley Davidson XR750, P&M wheels, Penske rear shock with titanium spring, Newly built motor
KX125 Short Circuit Bike, Frame manufactured by Jim Cook in QLD Australia for Brisk sales circa 1974, a popular bike made famous by the success of Tom Gibson. For our international friends Short Circuit is a Kidney shaped dirt track having only one right handed corner, likened sometimes to Speedway but the bikes are varying in capacity and are equipped with Brakes and gears.
Paul's First Maico 1971 MC250 Wide Frame Square Barrel after Full ground up restoration
Paul's latest project finally completed, '77 AW400 featuring many of the "[email protected]" new products. It is believed this was the bike ridden by Graeme Noyce in the '77 Trans AMA series in the U.S. Whilst that cannot be substantiated it is interesting that the bike was obtained from Greg Smith (Wheelsmith)